WE ENCOURAGE
THE WORLD
TO SEW!
At the School of Sewing we have well-prepared facilities with full equipment. We work on professional and the latest sewing and embroidery machines. Classes are conducted by lecturers with many years of professional experience in the field of education, sewing, construction, modeling and clothing design. We invite you to contact us.
Learn in a mode tailored to your needs:
Every creator knows how magical it is to create something out of nothing. The composer picks out a beautiful melody from the noise, the painter conjures up unusual landscapes from several colors, and the tailor or designer turns a piece of material into outfits that can tell stories about beauty, elegance and style and allow you to simply change the world! The Krakow School of Sewing focuses primarily on the joy of creation, and our sewing courses are to help awaken the imagination and discover hidden layers of creativity. Our learning of sewing is based on developing manual skills, learning the secrets of tailoring craftsmanship, discovering the potential and wonderful properties that lie in materials and outfits made of them. We believe that sewing is beautiful and allows you to look at yourself, the world and the environment more consciously!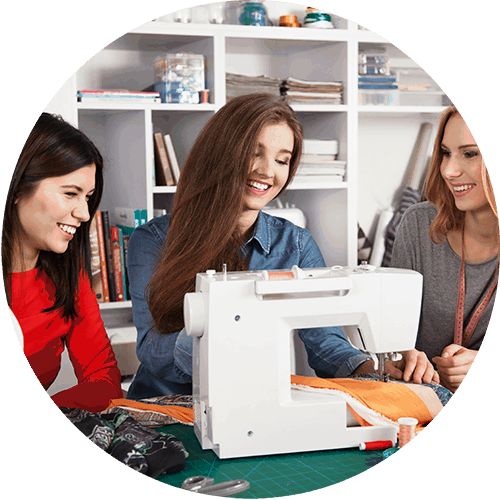 Small multi-person groups of course participants